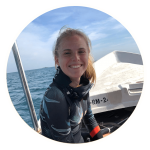 Our Final Tourist Board Approval for our Divinguru Beach Resort!
We are proud to share with you our Tourist Board approval from Sri Lanka Tourism Development Authority for our project in Nilaveli on the east coast of Sri Lanka.
We welcome all divers from 15th March in our diving centre Divinguru Nilaveli.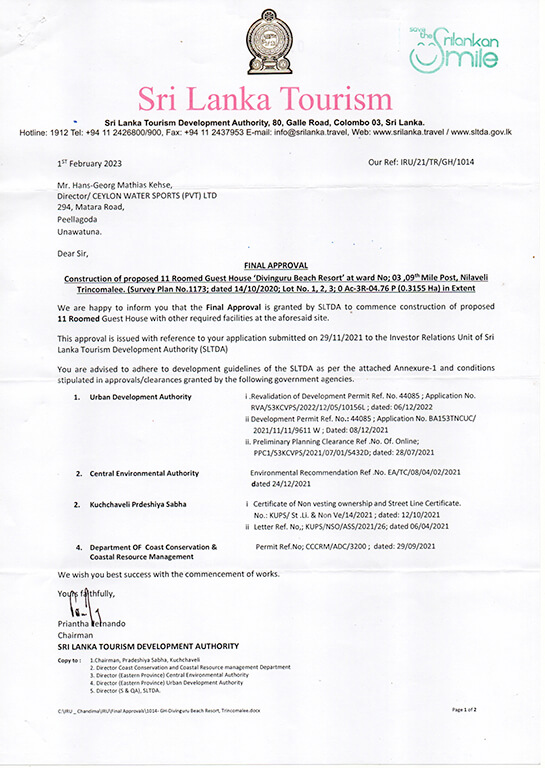 Tourist Board Approval from Sri Lanka Tourism Development Authority.
What you can expect in our beach resort in Nilaveli?
• Divinguru Nilaveli, 5 star scuba diving centre (opening 15th March)
• swimming pool for diving courses on site
• beach restaurant
• accommodation with sea view (coming soon)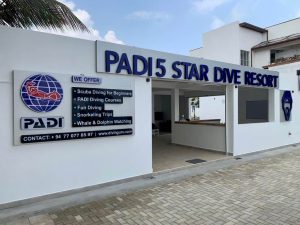 UPDATES & NEWS Our Diving Centre in Nilaveli is open Author: Ellie  20th February 2023  Read Time: 1 minute We are very excited to share with all of you our brand new diving centre Divinguru Nilaveli directly on the Nilaveli Beach! Just a few minutes boat ride...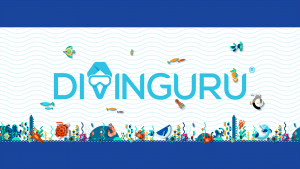 Author: Ellie  4th October 2021  UPDATES & NEWS  Rebranding our diving centers in Sri Lanka  Read Time: 5 minutes  We are proud to unveil our new brand identity. Our 3 diving centres, formerly known as, the Original Unawatuna, Nilaveli and Trincomalee Diving...